= 50 ? scrolledFromTop = true : scrolledFromTop = false" :class="{'h-[90px]': !scrolledFromTop, 'h-[75px]': scrolledFromTop}">
A European provider in life science
Our vision is to improve people's lives by being a leading, value-adding partner in life science
Interim Report Q3 2022
Are you looking for a diagnostics distributor in Europe?

AddLife Labtech Diagnostic has a technical service staff of 210 persons in 29 European countries with a strong organisation for technical service and local support.


AddLife Labtech Diagnostic group: Bio-Connect, Biomedica Medizinprodukte, Euroclone, Healthcare21, Immuno Diagnostic and the Triolab Group.

Welcome to match-making with us here.

Match-making form

Are you looking for a diagnostics distributor in Europe?

AddLife Labtech Diagnostic have a sales staff of 342 persons in 29 European countries. We have dedicated employees with a high level of education and many years of experience in each segment.

AddLife Labtech Diagnostic group: Bio-Connect, Biomedica Medizinprodukte, Euroclone, Healthcare21, Immuno Diagnostic and the Triolab Group.

Welcome to match-making with us here.

Match-making form

Are you looking for a diagnostics distributor in Europe?

AddLife Labtech Diagnostic is present in 29 European countries with a local organisation in every country.

AddLife Labtech Diagnostic group: Bio-Connect, Biomedica Medizinprodukte, Euroclone, Healthcare21, Immuno Diagnostic and the Triolab Group.

Welcome to match-making with us here.

Match-making form
Our business areas

MEDTECH
In the Medtech business area, the subsidiaries offer products and services in the field of medical technology, as well as assistive equipment for use in homecare. Medtech's offering mainly focuses on public funded health care, homecare and social care in Europe.
Read more

LABTECH
The Labtech business area provides products, solutions and services in fields such as diagnostics, biomedical research and laboratory analysis. Customers are hospitals, research laboratories, pharmaceutical companies, and food industry groups in Europe.
Read more
Join the AddLife group
Do you have a life science company with opportunities to grow? We offer an attractive option with a decentralized business model where we combine the strength of a large enterprise with the dedication and business skills of an entrepreneur. As an AddLife subsidiary you are responsible for your business activities within the AddLife requirements for growth, profitability and sustainable development.

Acquisitions
News from our subsidiaries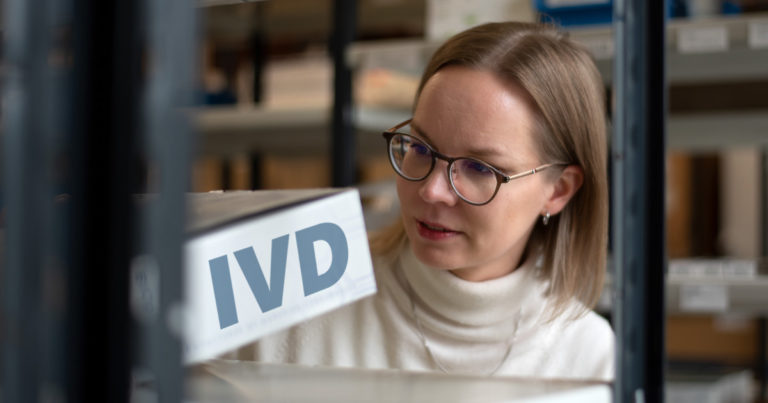 05 October 2022
IVD Regulation improves patient safety
Implementing the requirements of the new EU Regulations improves patient safety and clarifies the responsibilities of the various operators in the distributor chain. Triolab has prepared for the regulatory reform for a long time.
Triolab OY
04 October 2022 | Biomedica
Ultra-rapid antibiotic susceptibility testing
Sepsis is a potentially life-threatening condition caused by the body's response to an infection. Prompt diagnosis, intervention, and risk assessment are essential in caring for sepsis.
20 September 2022 | Biolin Scientific
Using EQCM and EQCM-D in battery development
As we transition from fossil fuels to renewable energy sources and move towards an increasingly electrified society, portable electronics and electric vehicles will be more and more commonplace.
See all news
Long term sustainable growth
Sustainability is a central part of AddLife's vision to improve people's life by being a leading, value adding provider in life science. AddLife´s approach to sustainability has been through three basic principles that provide the framework for our activities; being a responsible employer, a responsible producer and distributor, and a responsible market participant.